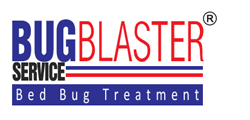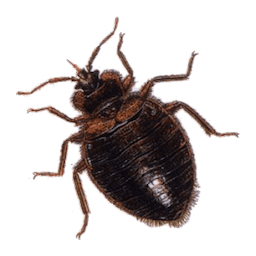 Odorless Treatment
BED BUGS are small, brownish, flattened insects that feed solely on animal or human blood. The scientific name of bed bug is Cimex lectularius and it belongs to order Hemiptera. It is cosmopolitan pest usually found in human habitation. Body length of a beg bug is ¼ inch; rusty red to brown in colour, adults are oval in shape with flattened body. Female lays near about 500 eggs in lifetime and can complete development in as little as a month producing three or more generations in a year. Nymphs can survive months without feeding and the adults more than a year. Bed bugs are active during nighttime. During daytime they prefer to hide in the places where people rest. Hiding places of bed bugs are cracks and crevices in the walls, beds and furniture and also along the folds of mattresses and gaps in plywood. Bed bugs infestation is often picked up from cinema theaters, hospitals, hotels and public transport. Sleepless nights with constant irritation due to injection of the minute doses of bed bug saliva into the blood likely contribute to the ill-health of children and even adults. Bedbugs are efficient hitchhikers and are usually transported on luggage, clothing, beds and furniture brought into the homes.
SIGNS OF INFESTATION:
1) Infested area/hiding places characteristically marked by dark spotting and staining, which is the dried excreta of the bugs.
2) Presence of eggs and eggshells, molted skins of nymphs, and the bugs themselves.
3) Rusty or reddish spots of blood on bed sheets, mattresses and walls.
4) Heavy infestation may cause a musty or buggy smell.
5) Swelling and rashes on the skin deu to bed bug bite.

MODE OF TREATMENT
Management of Bed bugs is very difficult job, which requires thorough treatment of the premises. Treatment includes thorough spray of pesticides in water base form. Pesticide is sprayed on all bedding material, mattress, pillows, beds, walls, curtains etc. There are two major services in the period of fifteen days and the validity of the contract is for 45 days only
PRECAUTIONS :
A) Before the treatment :
1) Do not remove any items / furniture from the room.
2) Remove items mounted on walls e.g. Mirror, lights etc.
3) Remove all important documents from under the mattress, bed etc. we will not be responsible if any documents Get Wet during the treatment
4) The pesticides used for this treatment may be sensitive for children, old people, asthmatic patient, and pregnant, So we recommend them to stay away from the treated area for 4 hrs until ventilated.
5) Keep all gold, silver, electronic and valuables under cover.

B) After the treatment :
1) Air out the premises for about half an hour prior to occupation.
2) Wash all bedsheets, curtain, linen and upholstery at 60 degree temperature and above.
3) Thoroughly clean the flooring with soap water. Wipe all the furnitures with wet cloth atleast 3 times.
4) Do not completely close all the windows for the next couple of days to facilitate total ventilation of pesticide odor.